5 Steps of the Claim Filing Process
11/18/2021 (Permalink)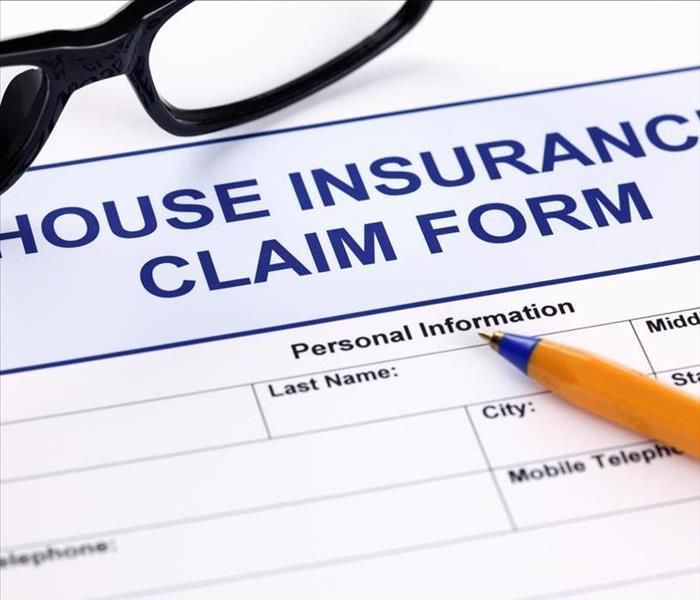 Learn how to file a claim form successfully in case of water damage in your Roanoke Rapids, NC home.
When you have water damage to your home in Roanoke Rapids, NC, due to a sudden and accidental incident, your homeowners policy is likely to cover the cost of mitigation. Your provider requires an insurance claim to document the issue.
Steps to File a Claim Form

Follow these five steps to improve your chances of filing a successful claim.

1. Call the Insurance Company

One of the first calls you should make when you discover flood damage in your home is to your insurance company. This makes your provider aware of the problem and gives you the opportunity to ask important questions about the next steps to take:

Is the damage the result of a covered peril?
Is the cost more than your deductible?
What is the deadline for filing a claim?
How long after you file must you wait for a response?

Getting the answers to these questions helps you decide what to include on your claim or if filing a claim is even worth the effort.

2. Document Damage

If you decide to file a claim, the insurance company will send an adjuster. Adjusters survey the damage and assess what your policy does and does not cover. Before the adjuster arrives, it's a good idea to make a list of items damaged by the pipe burst as well as how much it would take to replace them. Take pictures or video of any structural issues in your home to aid your case.

3. Start Repairs

An estimate from a water damage mitigation company can also help you when filing an insurance claim. After technicians issue their professional assessment, they can get started on the repairs to prevent any further damage. Secondary issues such as mold or further saturation can occur in as little as 24 hours after the initial event, so timely mitigation and pipe repair minimize the damage to your home. It also shows the insurance company that you addressed the problem responsibly.

4. Keep Accurate Records

Throughout the cleanup process, other issues may arise. Keep your provider informed about any new costs that come up. If you and your family have to relocate while repairs are being made, keep a file of your receipts so that you can include the cost of the temporary move in your claim.

5. Return Claim in a Timely Manner

After you have collected all the information you need for your claim, you still need to fill it out and return it quickly. Most policies impose a strict timeline for filing a claim after an event occurs, and if you miss it, you lose out on compensation. You don't want to sacrifice coverage of water damage repair that you are owed just because you didn't get your claim in on time, so it's important to keep up with due dates.

The claims process involves checking with your provider to make sure you have all the information you need and filing on time. Filing an insurance claim for water damage repairs can be an arduous process. If it can save you a lot of money in the long run, though, it's worth the effort.